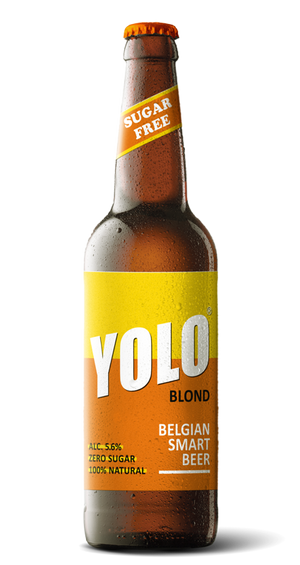 Practical and ecological, this elegant pack contains 6 bottles of YOLO, THE first Belgian beer without sugar! This luminous blonde has all the attributes of a great beer, but contains half the calories.
You will appreciate its generous foam, its fine bubbles and its freshness.
Its 5,6% alcohol content is perfectly balanced, as are its fruity notes and delicate bitterness.
The best local ingredients have been used in its preparation, such as Poperinge hops and Belgian malt.
A beer with character, powerful and light, to enjoy without feeling guilty.